Brain Injury
Get on the road to recovery. We can help restore full neurological functionality for brain injury conditions dealing with:
Concussions / Traumatic Brain Injury
Stroke
Brain Surgery
Concussion/Traumatic Brain Injury (CTE)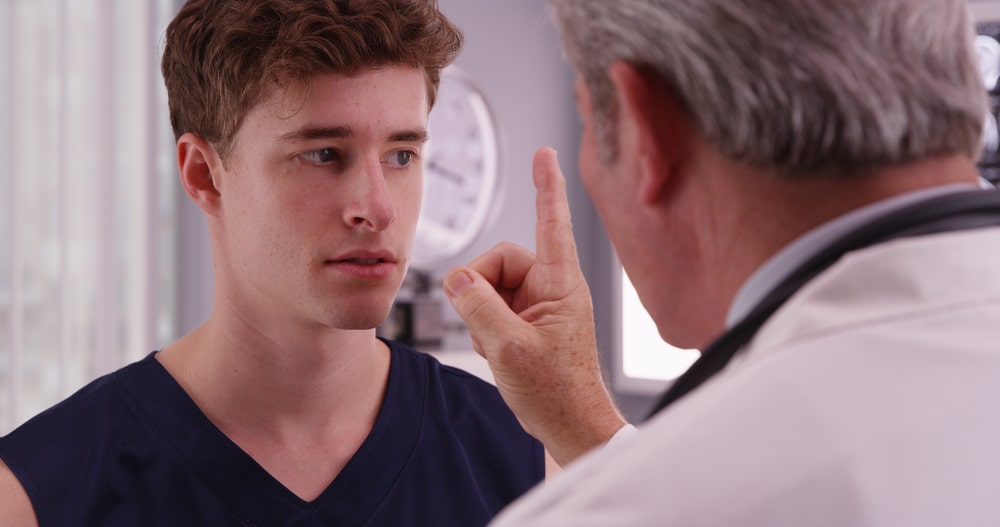 What is a Concussion?
The formal medical definition of concussion "a clinical syndrome characterized by immediate and transient alteration in brain function, including alteration of mental status and level of consciousness, resulting from mechanical force or trauma." To simplify this, basically a concussion is when an injury to your brain results in a change in its function. A concussion isn't defined as a certain level of injury, loss of consciousness or not, nor is it defined by a particular set of symptoms.
Addressing a Concussion
The first step is figuring out what part(s) of the brain have been affected. Secondly, we need to figure out by what mechanism these areas are being affected. There can be immune mediated/chemical factors driving a process called "reactive gliosis" or there could be an anatomical/physiological component that requires neuro rehabilitation. We are going to look at all these aspects when you come in for your new patient exam. We may find that your symptoms are being caused by a problem we can address in office or we may need to correlate with other providers, treating your issue as a team. Regardless, we will be by your side through the whole process.
Recovery from a Concussion
Depending on the severity, our goal with concussion is return to full daily living. We don't want to settle for you being a lesser version of your pre-concussion self. Sometimes with severe injuries (more of true traumatic brain injuries than the mTBI concussions are) we have to work on increasing independence and improving quality of life. However, no matter how severe the injury our goal is always to reach a patient's maximum neurological potential. If you want to talk more about this, give us a call and we'd be happy to discuss it further
About Interactive Neurology
We provide treatment to those who battle chronic pain or illness, where all other options have been exhausted. We start by determining the root of the illness rather than addressing just symptoms. We provide a completely personalized course of treatment that correlates with your specific condition and personal needs.
Experienced Staff
Dr. Matthew Imber has years of clinical experience, allowing him to address issues in an innovative way.
Personalized Plans
Our treatment plans are tailored to you and are specific to your condition and needs.
Industry Expert
We ensure our patients are provided with top of the line care and an accurate treatment plan for optimal results.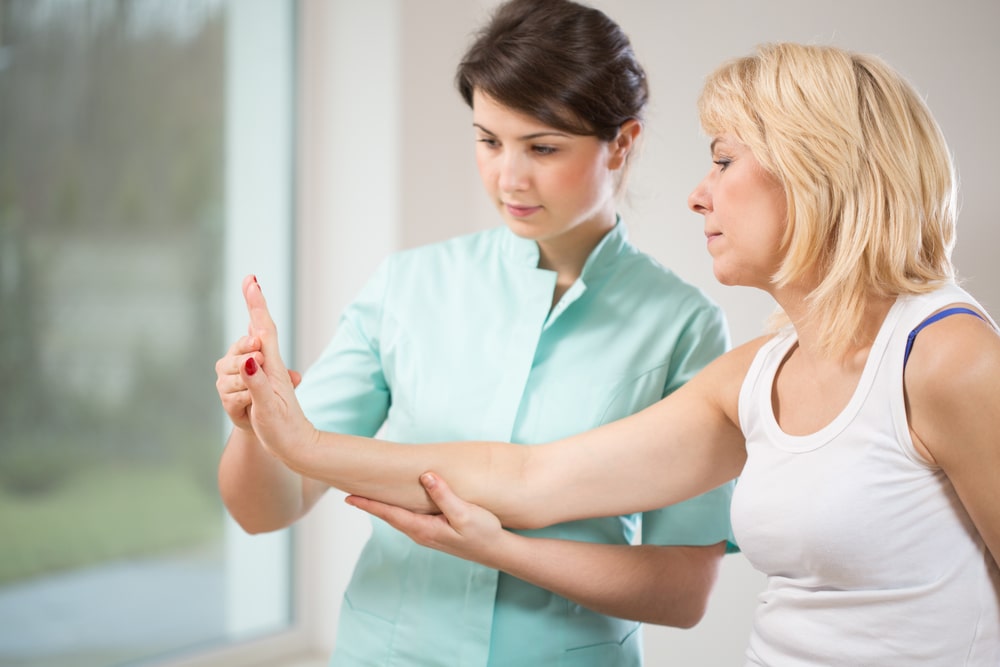 What is a Stroke?
Most people know that a stroke is a loss of blood flow to the brain via bleeding or arterial blockage. What people are less familiar with is what to expect long term following a stroke. This can vary a lot based on the specific region of the brain that was affected by the blood loss, along with what side of the brain it took place on, and even lifestyle factors such as education level can play a role in outcomes.
Addressing Strokes
The first step to long-term improvements is identifying the specific region damaged. Once we know the area that was affected by the stroke we can start to understand what the medical research tells us about damage to these specific regions. Information such as expected symptoms, recovery rates, and most importantly things we can do to strengthen it, increasing the rate of recovery.
Recovery from a Stroke
Most treatments for stroke in our office involve neurological rehabilitation utilizing physical/ocular exercises that are specific for the regions damaged by your vascular event.
Ultimately our goal is to return full neurological function but there might be varying possibilities of this depending on the side/region damaged along with how long ago the stroke occurred. We will try to define our long-term goals and our expected probability of success at the very start of our treatment. If you have questions regarding a stroke you or a family member has had, feel free to call and we can talk more about it.
Gain Control. Professional Care.
Become yourself again with the top chiropractic neurological care in the Chicago-land area that is driven to provide real answers and correct the problem, not mask it. We provide treatment to those who battle chronic pain or illness, where all other options have been exhausted. We provide a completely personalized course of treatment that correlates with your specific condition and personal needs.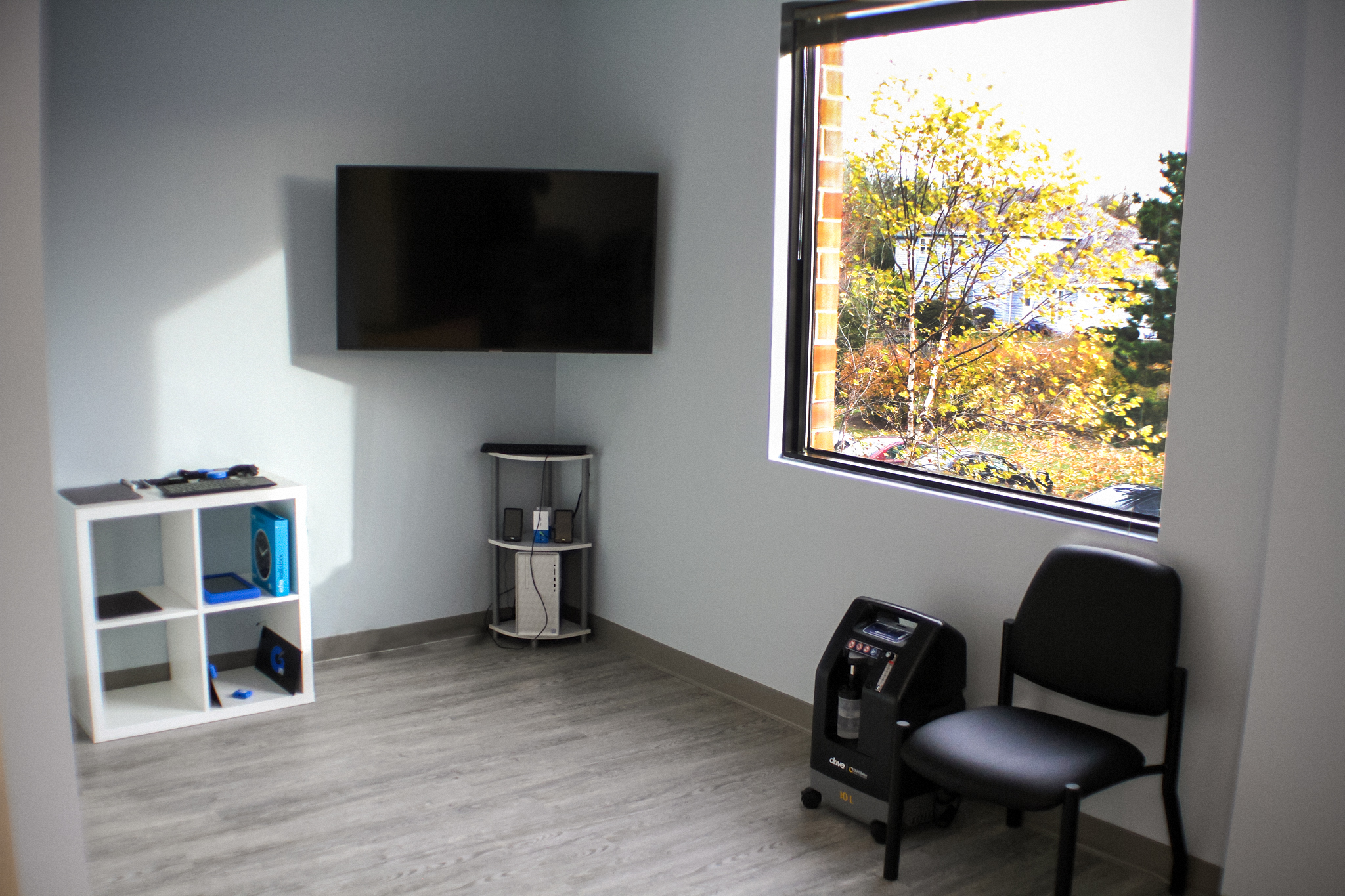 Book an Appointment Today!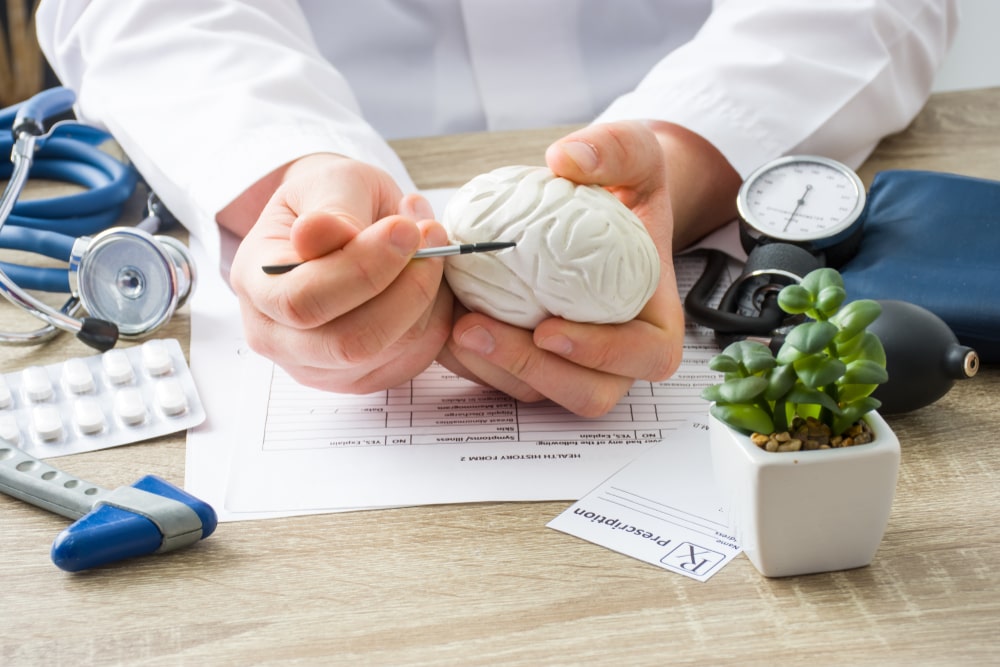 What is Brain Surgery Rehab?
Brain surgery is usually something that is unavoidable when needed. Often performed in regards to tumor growth or vascular instability. In these circumstances we default to the recommendations of the neurosurgeon who is very knowledgeable and skilled in these areas. It's after the surgery is complete that we are able to help in our office.
Addressing Brain Surgery Rehab
To start, we take a detailed look at the brain and establish what regions of the brain were affected by the surgery. Due to the fact that MRIs/CTs can be limited with this process, it is helpful to get a detailed surgical report from the surgeon along with establishing a baseline before surgery (when possible). If you have a scheduled brain surgery (e.g. a vestibular schwannoma) it is helpful to get digital testing prior to the surgery. This would include testing such as posturography (measuring balance), Videonystagmography (measuring eye movements), and neurocognitive testing. We can then rerun these tests post-surgery and establish exactly what functionality has been impaired via surgery.
Recovery from Brain Surgery
Now if you have already had brain surgery or for those that had emergency surgery, we can still work to identify these areas and get you on the road to recovery. However, the more information the better when it comes to complex issues such as these.
Long-term goals are going to vary a lot with these types of patients. Establishing specific goals and discussing the probability of us meeting those goals is something that we are going to do at your very first treatment. If you have any questions about if we can help with what you're dealing with or are about to deal with, give us a call and we can discuss it further.
What You Need to Know About Your Appointment
It's important to have all the documentation regarding your current condition to treat you properly. Below is a list of the necessary items to bring to your appointment or have sent over. 
A list of your medicines
Be sure to have a list of medications that are related to your current condition
Family Medical History
History that would be helpful to finding the right path of treatment
Your Medical History
All tests, scans and other information that pertains to your current condition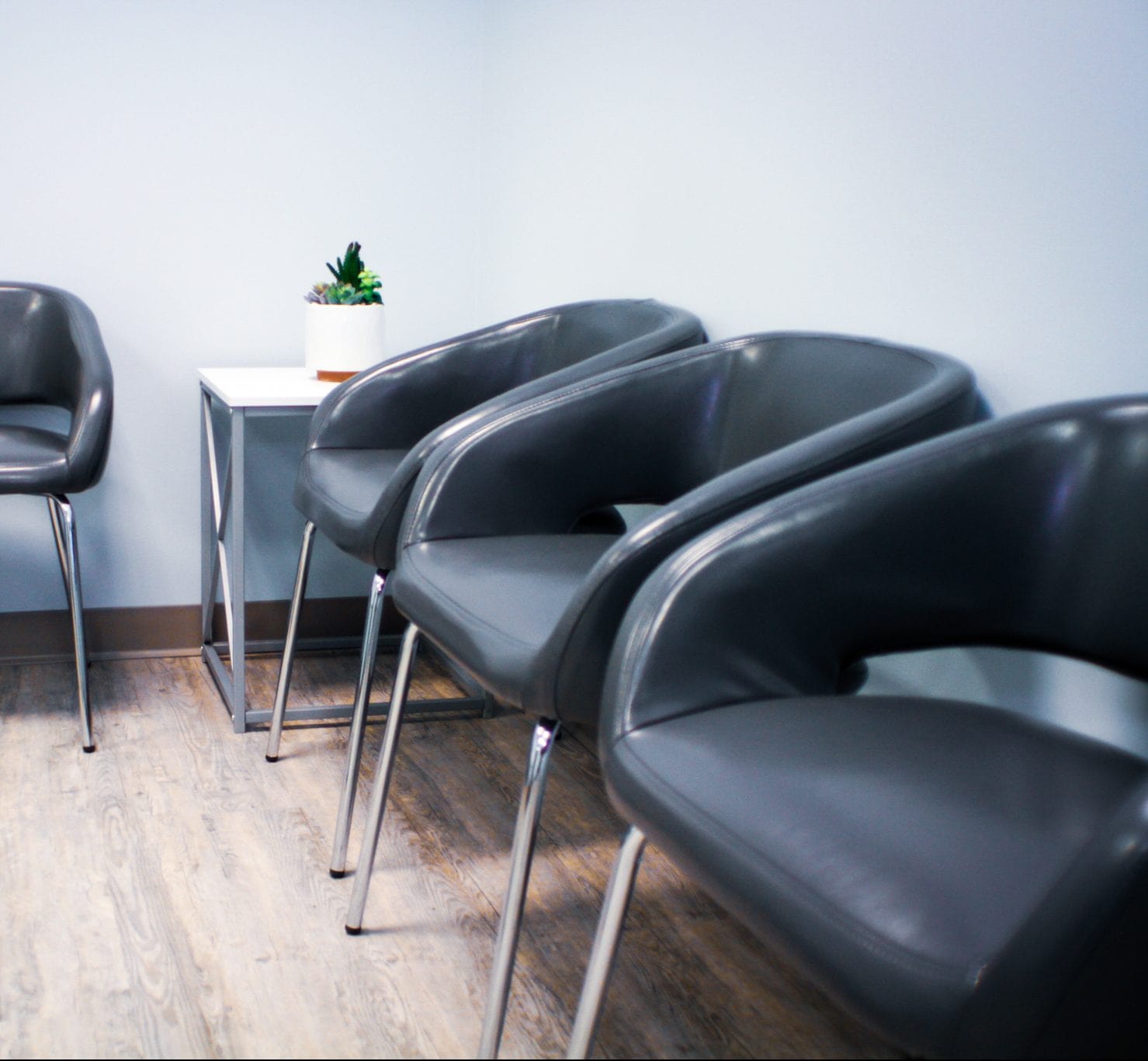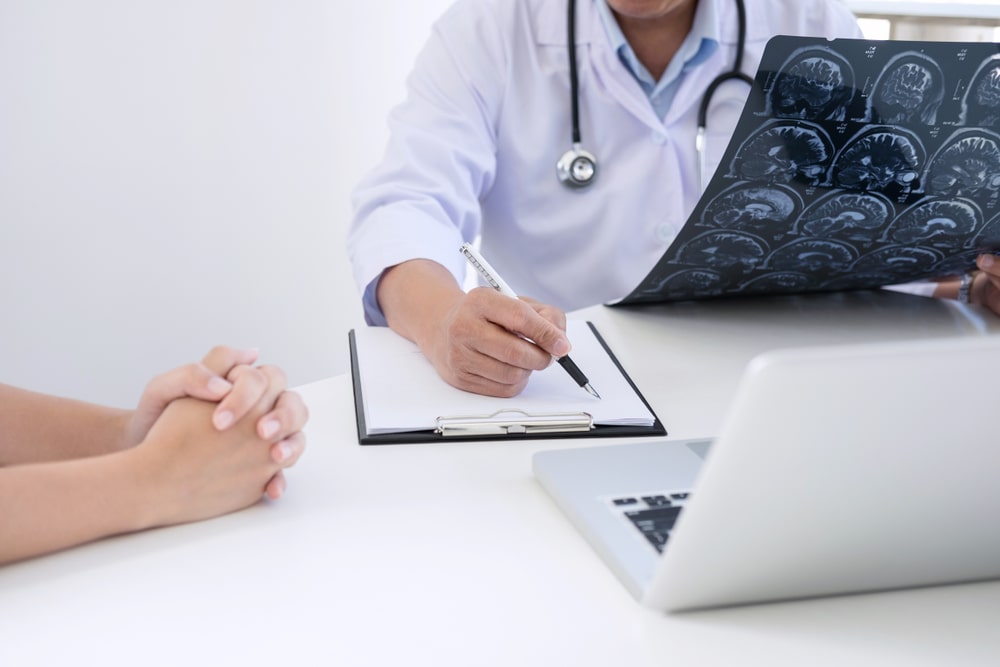 Our Treatment Plans
Personalized With You In Mind.
Patient Approved
Trusted By Our Patients
"We were STUNNED at the immediate improvements. Shocked and in disbelief that such small "exercises" started to help him!  We finally saw these tics disappear one by one."
"You spent the time I needed at EVERY appointment so that I may communicate any changes.  But what came next is something I'll never forget or lose sight of…you talked to our son, joked around with him and made him feel comfortable."
"Within 7 months of constantly seeing Dr. Imber, I am beyond thrilled to report that I no longer suffer from any concussion symptoms! Dr. Imber's dedication to helping me get better, as well as his kindness during the entire duration of my treatment was superb!"
Our Location
1220 Hobson Rd,
Ste 220
Naperville, IL 60540
Hours
Mon-Thurs: 8:30am-7pm
Fri: Closed
Sat: Appt Only
Our Location
1220 Hobson Rd,
Ste 220
Naperville, IL 60540
Hours
Mon-Thurs: 8:30am-7pm
Fri: Closed
Sat: Appt Only